Best Friends Network partners awarded grants for their resiliency
Best Friends and Maddie's Fund® jointly award $5,000 resiliency grants in recognition of our partners' creativity and perseverance.
By Liz Finch
We've all gone through a rough couple of years, thanks to the coronavirus. Animal shelters have had to navigate some particularly tough challenges, including figuring out how to continue helping people and animals when their facilities couldn't even be open to the public.
Every day, however, we hear inspiring stories from our network partners about how they are overcoming challenges, saving lives and, in the process, caring for one another. So, we teamed up with Maddie's Fund® to show just how much it means to hear about their hard work and dedication.
We gathered stories from more than 150 partner organizations, and although it was hard to pick the winners, we chose a dozen groups whose stories truly demonstrate resiliency. They were each awarded $5,000 grants to support their continued work. And since we were so moved by these stories, we figured you would be, too.
Franklin County Animal Services
Washington is a dog "so nice he was rescued twice!" This boy was on a transport around Christmastime last year when he pulled a disappearing act. An animal control officer for Franklin County Animal Services in Louisburg, North Carolina, was so determined to find the lost pup that she braved the cold temperatures for five days and even resorted to frying some bacon outside to lure him with the scent. It worked, and Washington was able to spend the holiday warm and safe with his rescuer's family before heading to his new foster home.
Dane County Humane Society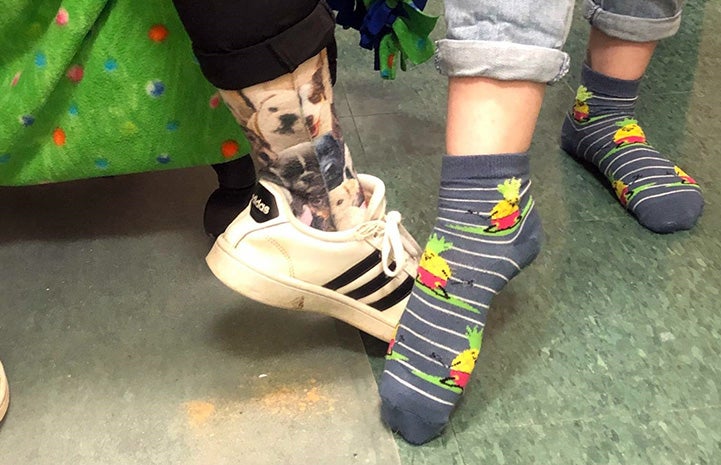 Staffing shortages and compassion fatigue during the pandemic put the team at Dane County Humane Society in Madison, Wisconsin, under stress and in desperate need of some help from its wellness committee. So the committee pulled out all the stops by conducting staff activities like tie-dyed T-shirt day, a plant swap, spirit week (with crazy sock day highlighted) and fitness challenges. Talk about getting some much-needed relief!
[Housing the homeless: Partnership benefits both pets and people]
Forsyth Humane Society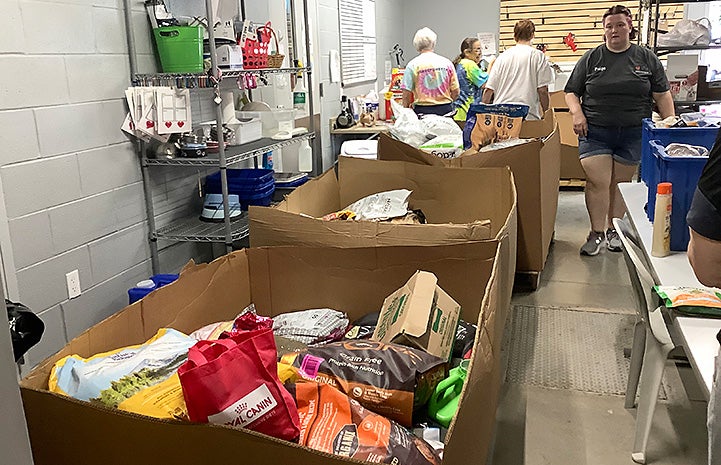 Forsyth Humane Society in Winston Salem, North Carolina, went the extra mile to help underserved pet parents in its community. The humane society set up partnerships with Amazon to receive returned or damaged dog and cat food from Amazon's fulfillment center in Kernersville, and Lowe's donated vehicles so the food could be transported to families in need. Since the partnership began a few months ago, more than 10,000 pounds of food have been distributed to shelters, rescue groups and five pet food pantry partners in Forsyth County, and food has been shared with shelters and rescue groups in nearby counties.
LifeLine Animal Project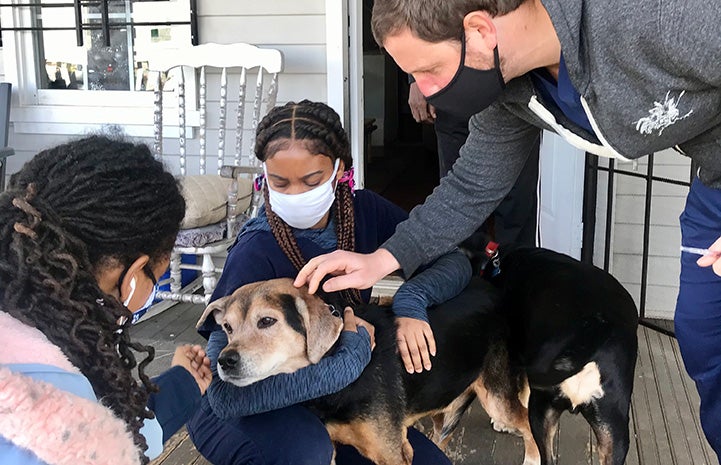 Fulton County Animal Shelter clinicians teamed up with LifeLine Animal Project's "pets for life" staff to bring mobile veterinary care to the doorsteps of Atlanta-area families who don't have access to transportation. The project delivered vaccinations, as well as dewormer, flea prevention and care for a variety of minor medical issues to such patients as Itchy, dubbed by the staff as "the chubbiest Pug we've ever met!"
Secondhand Hounds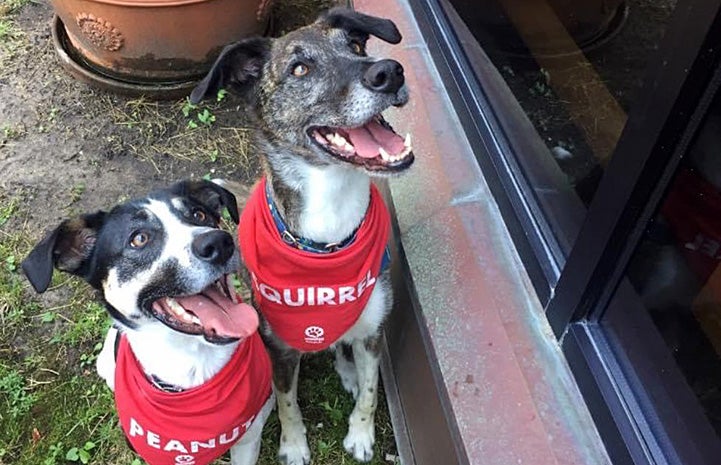 Before the coronavirus shut everything down, Secondhand Hounds in Eden Prairie, Minnesota, took rescue animals to memory care facilities, assisted living and retirement communities through its Secondhand Hope program. And despite in-person visits being suspended this year, the organization didn't let that stand in the way of providing both humans and animals with comfort, socialization and companionship when they were most in need. Volunteers found creative ways to continue engaging with residents, including sending digital letters and paying "window visits" to various facilities.
[Prison program, foster home help a pit bull terrier put his fears aside and thrive]
Friends of Arlington Animal Services
A homeless camp in Dallas that was left without community support during the pandemic received 30 days' worth of supplies for the dogs and cats living there with their people from Friends of Arlington Animal Services. The area SPCA also provided spay/neuter assistance for the animals, and the community stepped up to provide other necessary supplies.
It Takes a Village Canine Rescue, Inc.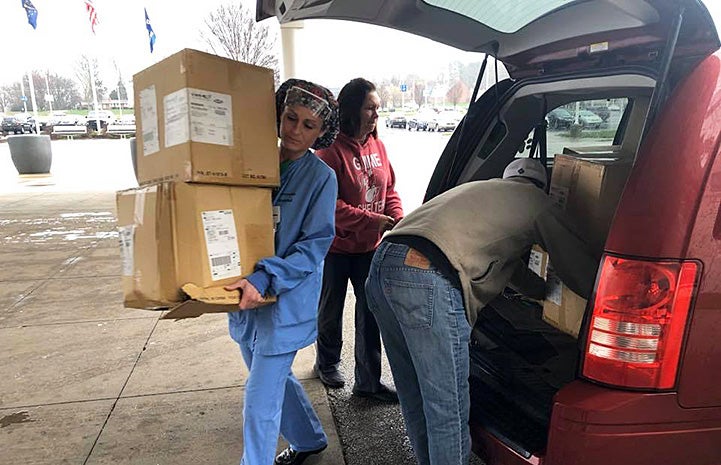 It Takes a Village Canine Rescue, Inc., in Evansville, Indiana, decided that local medical providers could benefit more than its own staff from a previous donation of personal protective equipment (PPE). The organization sent more than 100 boxes of PPE to nursing homes and hospitals in the area.
Pets Alive Animal Sanctuary, Inc.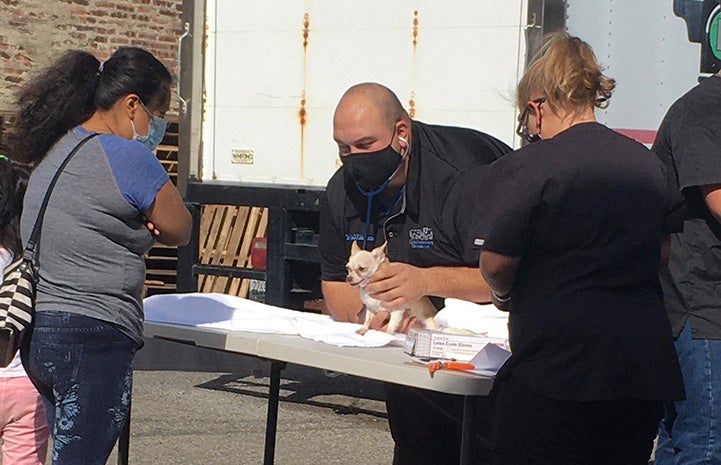 Last October, Pets Alive Animal Sanctuary, Inc., in Middletown, New York, held the first Helping Hands Helping Paw event with a local veterinarian and another dog rescue group. The goal was to provide low-cost pet wellness visits and rabies vaccines for only $26. The program now runs monthly across two counties with a third coming online soon.
[Pandemic pets: Where are they now?]
Humane Society of Western Montana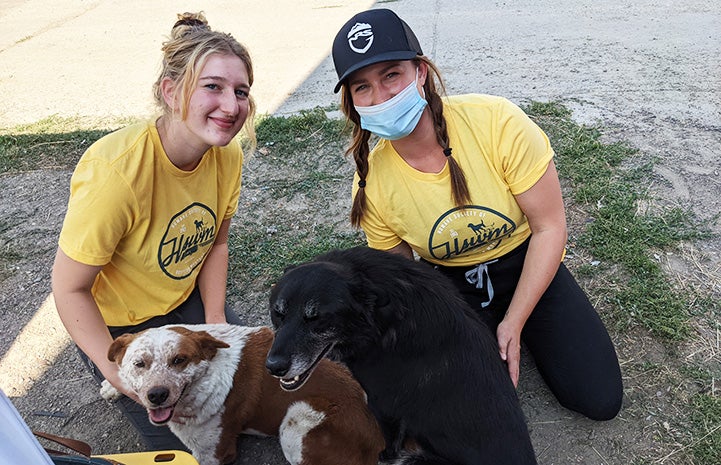 Humane Society of Western Montana in Missoula took its new mobile hospital, lovingly referred to as "the vaccinator," thousands of miles around the state to offer free care to animals living in underserved communities, including those on tribal reservations. The organization provided free spay/neuter services, trauma surgeries, microchips and vaccines for pets, as well as humane education for their people.
Lucky Dog Animal Rescue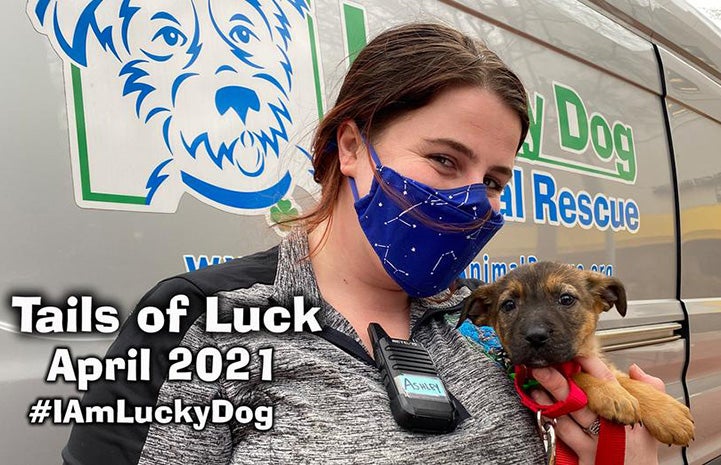 Without the ability to hold in-person adoption events from March of 2020 through June of 2021, foster-based Lucky Dog Animal Rescue in Arlington, Virginia, decided to jump into the world of virtual adoption events to keep their animals moving out into homes. The events were livestreamed on Facebook and found new families for twice as many dogs and cats as in any prior year.
Underdog Animal Rescue & Rehab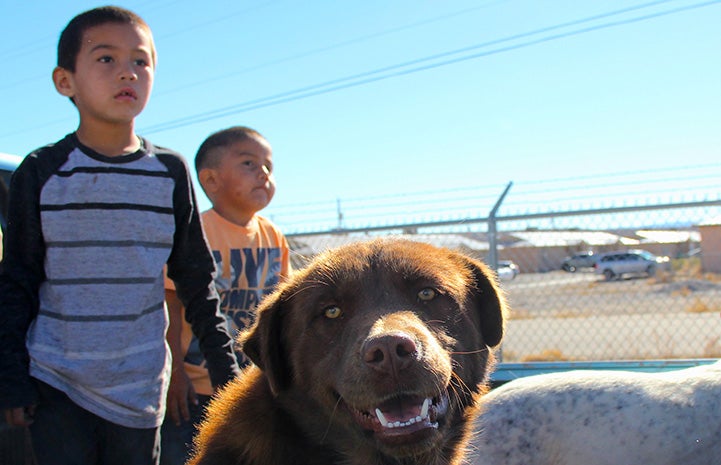 Underdog Animal Rescue & Rehab in Moab, Utah, worked around both travel restrictions and funding challenges to offer six free mobile spay/neuter clinics for the Navajo Nation in 2021. Chapter leaders even provided letters stating they were a welcomed "essential service," in case police pulled the team over during lockdowns. So far, 644 owned dogs and cats were spayed or neutered, and thousands received vaccines, flea and tick treatments, dewormer, microchips and pet food donations.
Companion Animal Alliance
In late August when Hurricane Ida bore down on Baton Rouge, Louisiana, members of the community lined up outside Companion Animal Alliance to help move more than 70 pets to safety. These foster heroes not only gave the animals a comfortable place to ride out the storm, but they also freed up kennels for incoming displaced animals needing immediate refuge.
Make a difference for shelter animals near you
Animal shelters and rescue groups all need support to save lives, and you can help. There are more than 3,000 Best Friends Network partners across the country. Find one near you, and ask what you can do.
Read more
Meet four champions for pets in Northwest Arkansas
Best Friends grants help bring vet care to Navajo Nation
Photos courtesy of LifeLine Animal Project, Dane County Humane Society, Forsyth Humane Society, Secondhand Hounds, It Takes a Village Canine Rescue, Inc., Pets Alive Animal Sanctuary, Inc., Humane Society of Western Montana, Lucky Dog Animal Rescue and Underdog Animal Rescue & Rehab