Strong relationships save lives in Tulsa during distemper outbreak
With guidance from Best Friends and support from area rescue groups and shelters, Tulsa Animal Welfare moved to quickly get a distemper outbreak under control.
By Nicole Hamilton
When Tulsa Animal Welfare (TAW) employees arrived at work one day last November, they figured it would be a busy day like any other. But then they noticed a handful of dogs with runny noses and others with coughs and/or discharge coming from their eyes.
The team quarantined and tested the dogs with symptoms. That's when the day became anything but ordinary: A handful tested positive for distemper, a highly contagious virus that can spread quickly in shelters. Without swift action, many of the dogs would be in danger of losing their lives. And while the situation was stressful, the staff had good reason to be hopeful.
Despite the serious situation, shelter team members knew that with Kristin Barney and Catherine Eldridge working alongside them as part of the Best Friends national shelter embed program, made possible in part by a grant from Maddie's Fund®, they would overcome this challenge.
"We were able to get the outbreak under control relatively quickly," says Marshelle Freeman, interim manager of Tulsa Animal Welfare (TAW). "And that simply wouldn't have happened without help from Best Friends."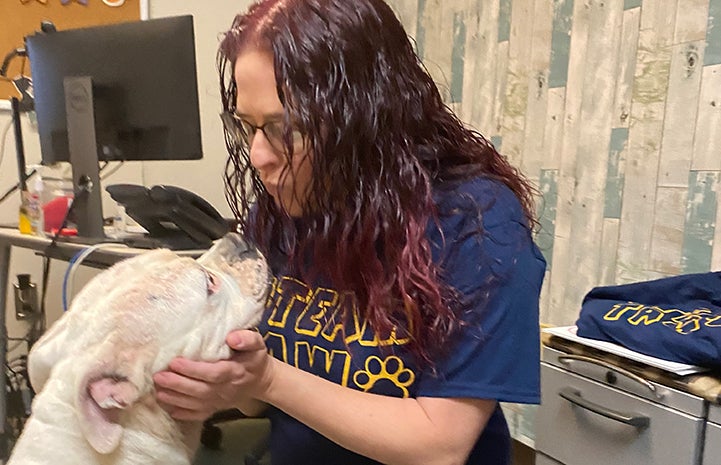 Putting shelter staff in charge of lifesaving
Kristin, who serves as shelter director, and Catherine, manager of operations, began working at the shelter in April of 2021. Their first order of business was working with the shelter team to craft new policies designed to save more lives.
[2022 shelter crisis impact: Dallas Animal Services]
They also helped the shelter form stronger partnerships with animal welfare organizations in Tulsa and elsewhere. "Collaboration is the key to achieving and sustaining no-kill status in a community," says Kristin. "No single organization can do it alone."
With the embed team's help, the shelter was able to reestablish strong relationships with Paws in Need Tulsa, the Tulsa SPCA and the Humane Society of Tulsa. These relationships would prove vital during the shelter's distemper outbreak.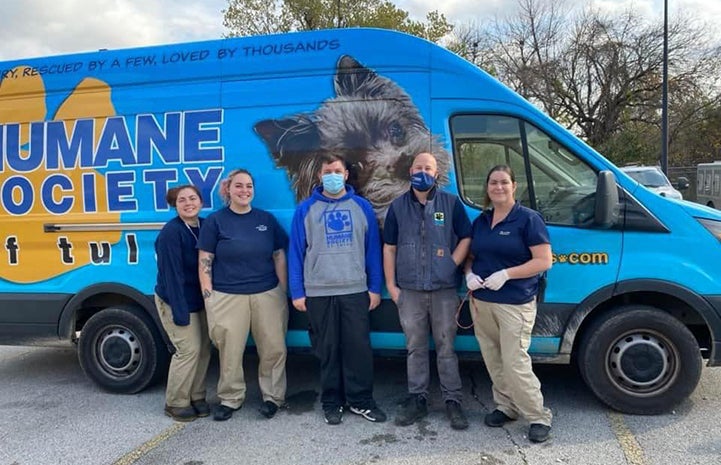 Tough choices made easier through partnerships
As soon as the first distemper tests came back positive, the shelter staff moved quickly to stop the spread of a potentially deadly virus that would put many animals at risk . The team immediately contacted Dr. Erin Katribe, Best Friends medical director, who worked with the shelter's veterinarian, Dr. David Bailey, to devise a plan that included immediately closing the shelter to the public, then isolating and testing every dog with symptoms.
"Closing the shelter was a tough choice to make," says Kristin, "but (it was made) easier with the reestablished community partnerships."
[Collaboration helps a big colony of cats, and their caregiver, too]
The Humane Society of Tulsa offered to take in pets who otherwise would have been surrendered to the shelter, as well as provide isolation space for affected dogs. Tulsa SPCA performed spay/neuter surgeries for TAW foster animals, and a few rescue organizations made room for cats and kittens so that the shelter's cat area could be used to isolate dogs.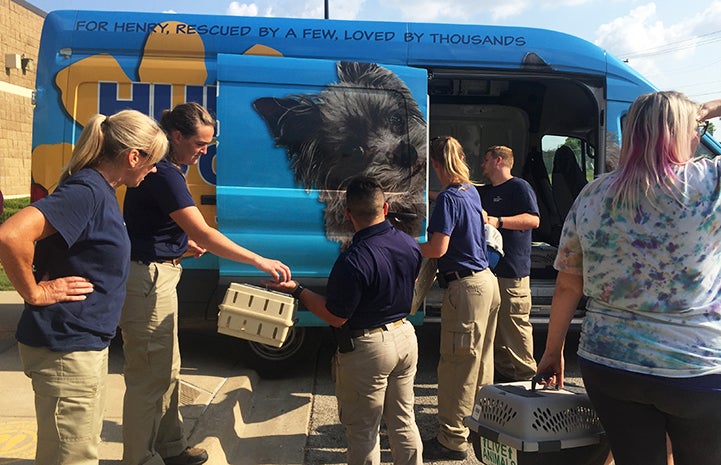 Renewed energy, enthusiasm
Today, the shelter is open again and Marshelle says that staff morale is far better than it was before Kristin and Catherine arrived. "They're happy to come to work again," says Marshelle. "There's a renewed energy and enthusiasm."
Recently, Kristin received news that she was chosen to receive a Tulsans of the Year award, presented by Tulsa World Magazine, for her work at the shelter. To Kristin, the award isn't really hers at all but one she shares with Catherine, Marshelle and the entire team at TAW, all of whom have worked hard (despite a pandemic and a distemper outbreak) to help save more lives than ever before.
Says Kristin: "The Tulsa Animal Welfare team has repeatedly shown its tenacity and commitment to saving lives and making Tulsa an amazing city for people and pets."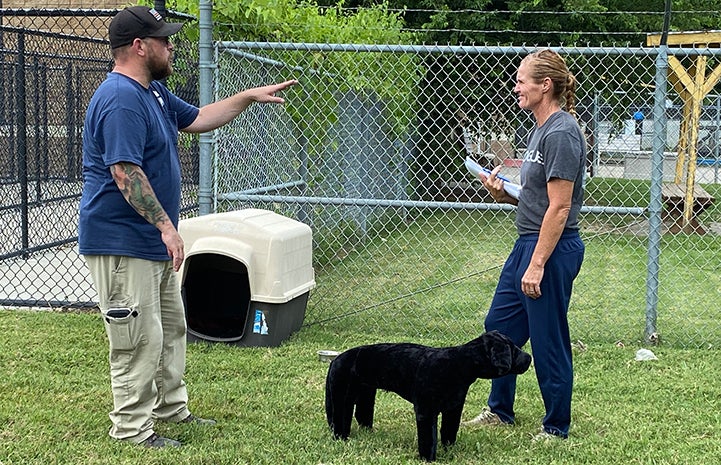 Be a voice for at-risk animals
From helping end puppy mills to protecting community cats, you have the power to change the lives of animals where you live.
Read more
Dog had more energy than people could handle, until she met her new family
Fast action saves two kittens on the brink
Great Dane-mastiff is large, in charge, and now basking in love
Photos courtesy of Kristin Barney