Dog had more energy than people could handle, until she met her new family
When a family looking for a young dog up for adventure and fun reached out to Best Friends, the team helped Quincy make a great first impression.
By Best Friends staff
It didn't take long for Quincy to earn a reputation as a rambunctious gal with energy to spare (and then some) after she arrived at Best Friends in Houston from K-9 Angels Rescue. At Best Friends, she enjoyed coming up to the office to see everyone, and she was known as a happy girl who loved to meet new people. Quincy also loved meeting new dogs, although sometimes fellow canines weren't always ready for her high energy and eagerness to play right away.
In her various foster homes, Quincy was happy, as long as her foster family played fetch with her and took her on walks. She loved running up and down the hallway playing hide-and-seek with family members. And although she spent time in few foster homes when she was at Best Friends, she always made the most of her time with whomever she was with.
[Two chance meetings lead to a new life for a sweet puppy]
While Quincy was learning how to reign in some of her enthusiasm (for, well, pretty much everything) with the help of the Best Friends team and foster volunteers, Julie Lakota and her family were looking for a dog to join their family, which includes their dog Maebelle. When Julie saw photos of Quincy, she thought she was gorgeous. Then, after reading her story, Julie knew she'd found a dog who'd be up for adventure and fun with the family, so she decided to meet her.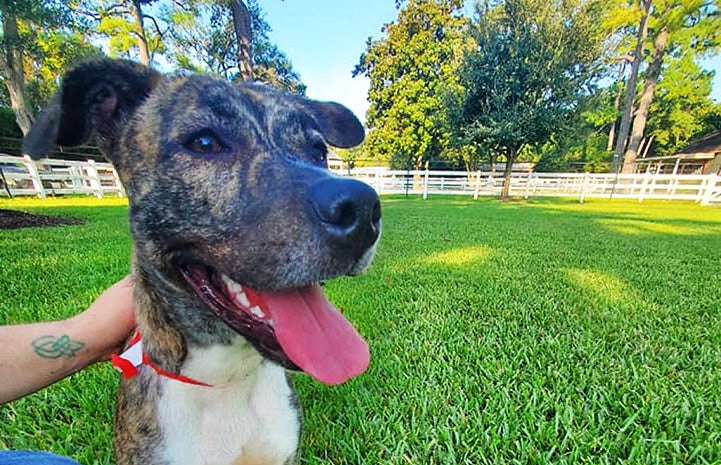 Dog receives personalized plan for success
When the team at Best Friends learned that the Lakota family was excited to meet Quincy in person, they set out to make sure it would be a success. In the past, it was tough for Quincy to sit still in meet-and-greets with potential adopters. This time, the team found some techniques to help Quincy put her best paw forward for the Lakota family.
"We figured out if Quincy had toys when meeting new people, she did great," says Megan Lee, Best Friends coordinator in Houston. In addition to making sure Quincy had easy access to toys during the meet-and-greet with the Lakotas, they also decided to host the meetup in a quiet space that would help Quincy remain calm, especially around Maebelle. The plan worked wonderfully ― the more time the Lakotas spent with Quincy, the more relaxed she became and the easier it was to see beyond all her energy to the sweet and gentle dog she is.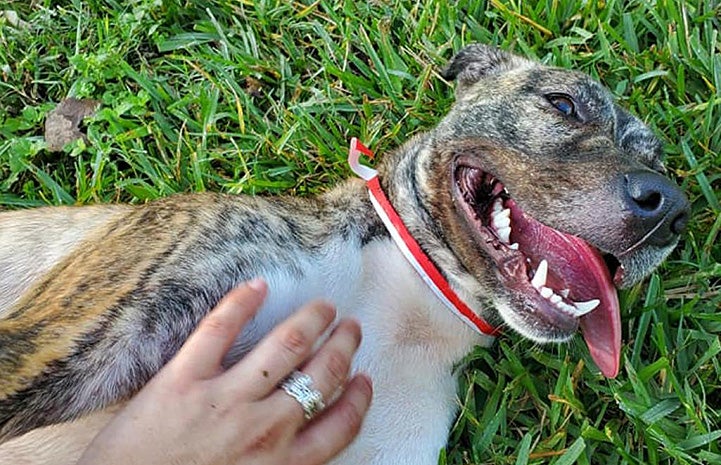 That day, the Lakota family decided to make the adoption official and take Quincy home. And by the time they pulled into the driveway, Quincy and Maebelle were in the front seat together, looking out the window and wagging their tails.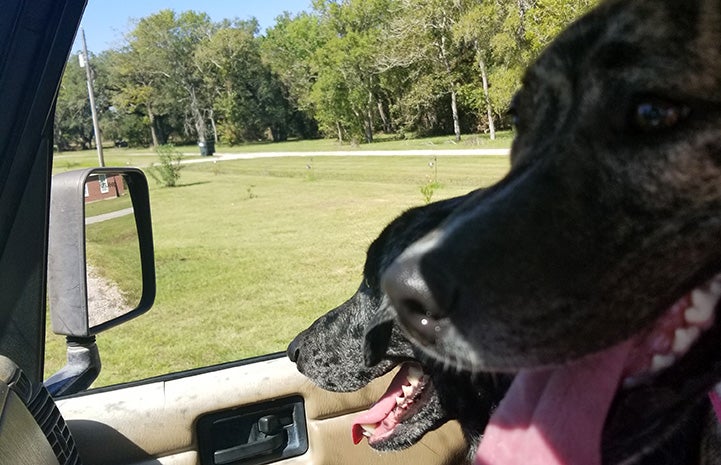 Loving a dog just as she is
After a few weeks with her new family, it was clear that Quincy was starting to feel at home. Once she settled into her new routine, she became much more relaxed. In fact, today Julie calls her an awesome lapdog. She's even claimed a pillow on her bed and likes to be under the covers.
[Retirement for lifesaving: Couple puts in the hours for Houston's pets]
You could say that Quincy is living her best life now with her new family. When she's not playing fetch or (unsuccessfully) chasing birds with Maebelle, she's off on adventures in the family Jeep. In fact, she loves going to the beach but that wasn't always the case. At first, she was afraid because it was a new experience for her, but with Julie's help she soon grew to love the beach and the water.
Back at Best Friends, the team is elated knowing that Quincy is doing so well. With patience and understanding when she needed it most, Quincy landed a great home where her people love and adore her just as she is, and the feeling is mutual.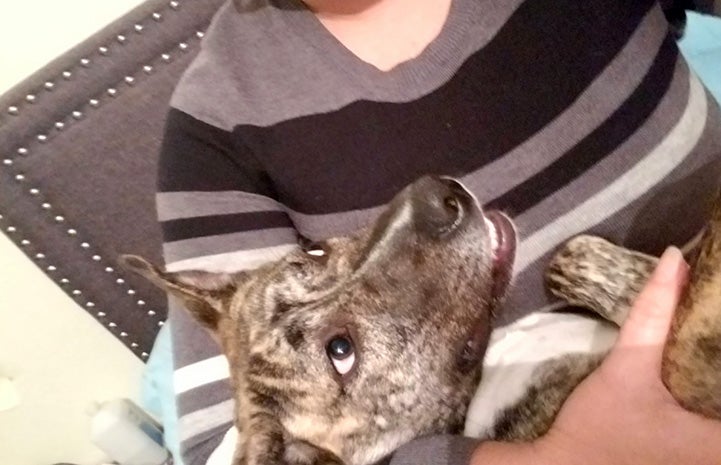 Find your next four-legged family member
Visit your local shelter to meet dogs who are ready for a home. Could it be yours?
Read more
Dog with disclaimers lands her just-right home
Loving a shy dog just the way he is