5 sweet updates from Best Friends Network partners
From pet reunions to marriage proposals to birthday celebrations, good things are happening for pets at our Network partners across the country.
By Liz Finch
All kinds of wonderful connections are made through our Best Friends Network partners every day. They're where lost pets are reunited with their families and birthdays are celebrated. And they've even been known to inspire a few marriage proposals.
Check out our round up of five of the latest and sweetest connections that took place recently through our partners across the county. And to think that right now, people and pets at your local shelter are making special connections, too.
1. A 'welcome home' 10 years in the making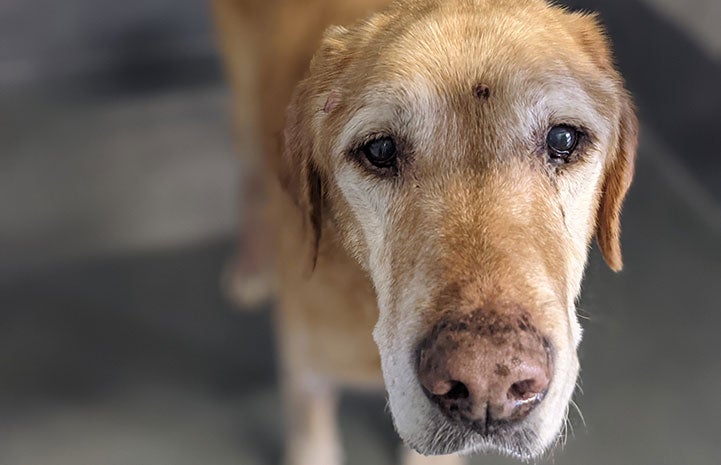 David Calderon was initially confused when San Antonio Animal Care Services called to say they had his dog. After all, he was looking at his three dogs, sitting right there in his house. But it turned out the shelter did have a dog, Samson, who was once part of David's family. Samson had gone missing more than a decade before. David and his current pack welcomed him home with open arms.
2. A purr-fect proposal
[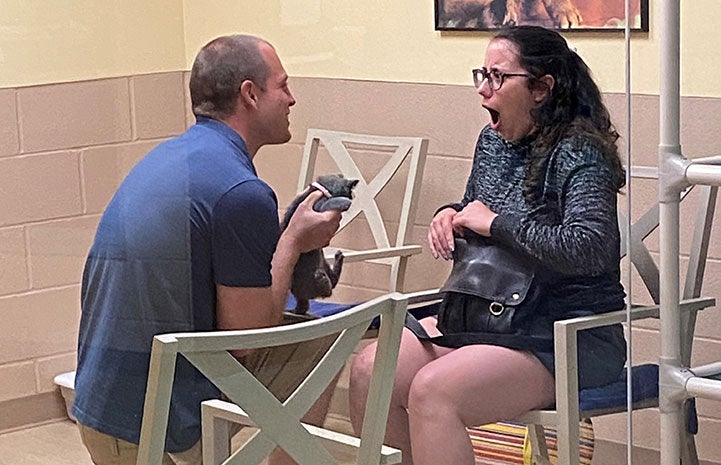 There was nothing unusual about the young couple who showed up at Pittsburgh's Animal Friends looking for a companion for their cat. Nothing, that is, until the man presented his girlfriend with a cute cat named Molly – and a diamond engagement ring attached to her collar. Of course, his girlfriend said yes to both the kitty and the proposal.
3. Lucky, plucky parakeet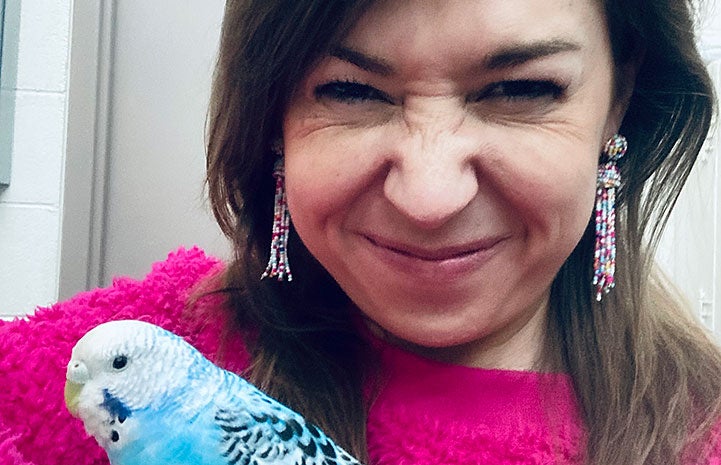 A family moving out of their home in Eagle County, Colorado, had a surprise as they were packing up: A little blue bird was sitting on their doorstep. They contacted Eagle County Animal Services and Officer Rebecca West dropped everything to brave a three-hour drive with a snowstorm looming to pick up the parakeet. Back at the shelter, the bird charmed everyone, including a staff member who adopted her.
4. A golden girl's birthday wish comes true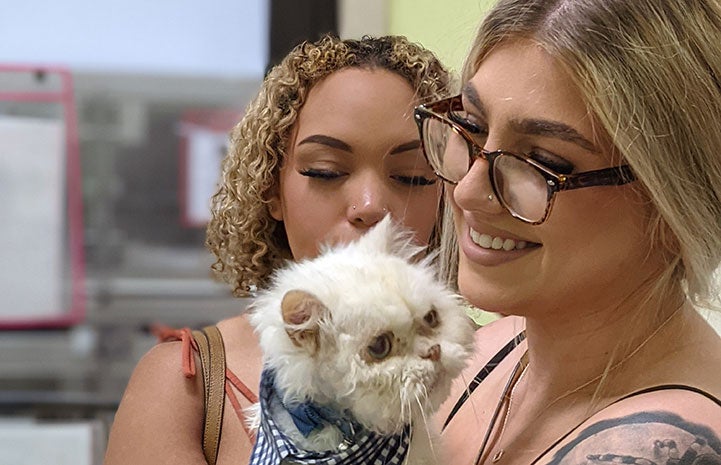 Sammy got more than a cake for his 19th birthday. The party that Cincinnati Animal CARE threw to celebrate the senior cat's big day also got him a home. A woman looking for a kitty just like Sammy saw a story about the party on the news and showed up the next day to adopt him. The one requirement? She has to throw Sammy a 20th birthday bash next year.
5. Shih tzu's jaw-dropping transformation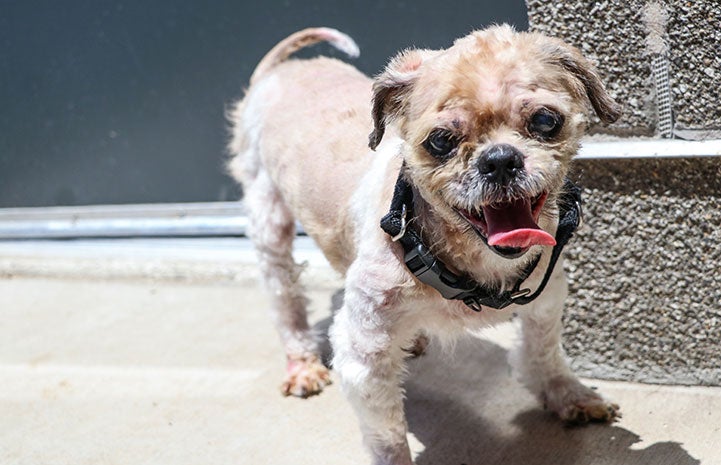 When Simon arrived at Kansas City Pet Project, no one could tell what kind of dog he is. That's because the little shih-tzu mix was covered in matted hair so thick it took two hours to remove it. Staff said it was one of the worst cases they had ever seen. But Simon's story went viral, and in no time at all, he joined a family with three shih-tzu sisters.
This article originally appeared in Best Friends magazine. You can subscribe to the magazine by becoming a Best Friends member.
Read more
Fifth grader becomes foster dog phenomenon
Adopted dogs are veteran's new best friend
No-kill could be the new normal in Grady County
Photos by Lori Fusaro and courtesy of San Antonio Animal Care Services, Animal Friends, Eagle County Animal Services, Cincinnati Animal Care and Kansas City Pet Project