Grant supports Providence Animal Center's work in helping other shelters
500 cats, kittens and parvo pups in the Northeast benefit from a $50,000 Best Friends grant to Providence Animal Center.
By Liz Finch
It takes a lot of dedication, hard work and community support for shelters to reach no-kill and stay there; however, some shelters hitting the 90% save rate benchmark are going over and above that by reaching out to help organizations still struggling with lifesaving.
Such is the case with Providence Animal Center (PAC) in Pennsylvania, which not only hit a save rate of 96% for all of 2021, but also extended its resources to help several nearby shelters. By building rapport with several shelters in the region, PAC has helped save the lives of many animals in the past few years. But people at PAC knew they could help even more if it had the funding to do so.
Enter Audrey Lodato, Northeast senior strategist, who didn't miss a beat last year when PAC contacted her to see where it could best direct its efforts. "Animal Care and Control Team of Philadelphia (ACCT-Philly) had an 86% save rate last year and was struggling with orphan kittens needing to be bottle-fed," she says. "The shelter was also seeing an outbreak of parvovirus in puppies, who require a high level of care. Additionally, Gloucester County Animal Shelter (GCAS) in New Jersey was having real challenges finding lifesaving outcomes for its cats, and had only reached a 57% save rate for cats in 2020."
As it happens, PAC already has a working relationship with both shelters. So, armed with a $50,000 grant from Best Friends, PAC is ready to hit the road (literally) and provide transport and medical care for some 500 cats, kittens and puppies — more animals than ever before from its two partners.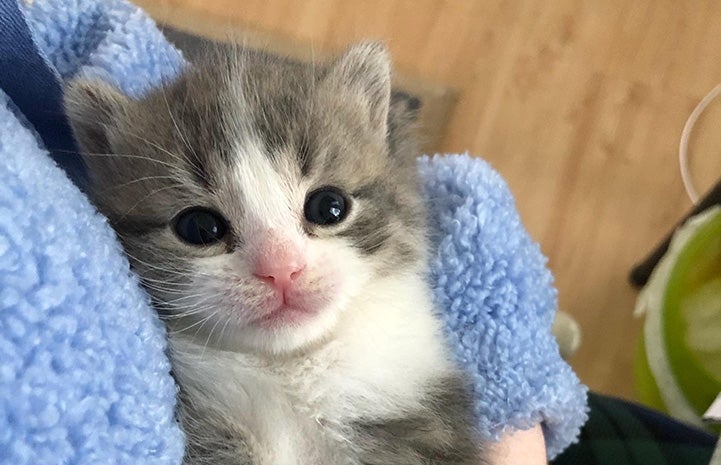 New programming benefits Philadelphia's most vulnerable
Prior to receiving the grant, PAC's lifesaving team was already monitoring ACCT-Philly's Facebook page for kittens in need of help. "They didn't have the resources to care for these very young babies," says Tara Summers, director of advancement and donor relations at PAC. "We saw all these kittens at risk of being euthanized if they didn't find fosters by the end of the day."
Since the shelter is only about an hour's drive away, volunteers were using their own vehicles to go pick up kittens and transfer them to PAC's well-trained fosters. But with the new grant dollars, PAC launched the TLC Program to help 80 more of those neonatal kittens starting this year.
"ACCT Philly is overwhelmed with kittens and without this grant many lives would be lost," says Justina Calgiano, PAC's director of advancement and public relations. "When you think about those lives and the connection they have with the people in the community, they're not just kittens. They are somebody's future beloved family member or companion."
Felines aren't the only beneficiaries of the newly funded TLC Program, which will also pull 20 puppies with canine parvovirus infection from the Philadelphia shelter. This contagious virus has no cure. The only way to save puppies and dogs with the condition is through intense supportive care that helps them overcome nausea and dehydration while their immune system fights off the virus.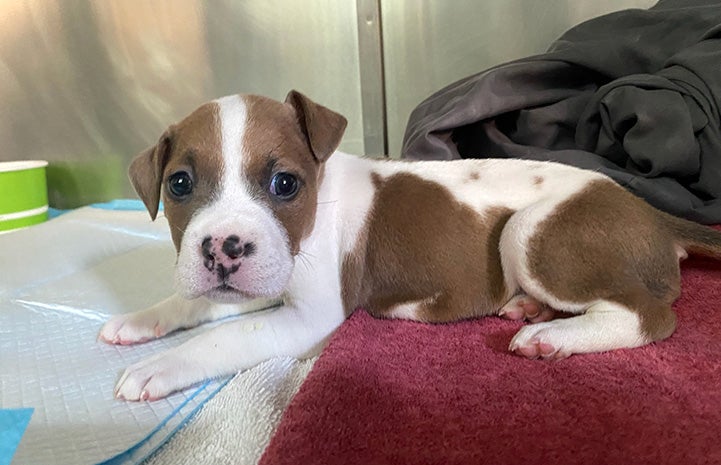 [Foster volunteer's dedication helps puppies beat parvovirus and thrive]
"We see parvovirus running rampant in our area lately and are getting more pleas for help than usual," says Tara, noting that PAC has held several vaccination clinics in Philadelphia and the surrounding area to try and tamp down the infection rate. "This gives some puppies a chance to beat such a dangerous virus and go on to find happy homes."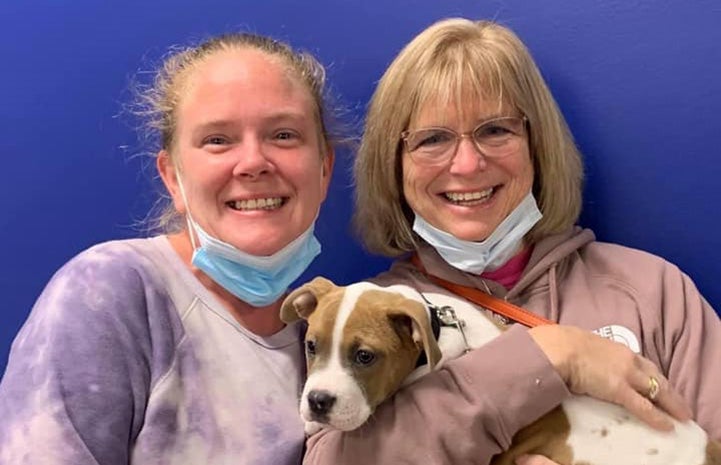 New lease on life for 400 New Jersey cats
While the most fragile of all felines are at risk in Philadelphia, cats of all ages are in jeopardy in Gloucester County. GCAS doesn't have the resources to care for the number of cats that each day flow through its doors. But it does have a lengthy partnership with PAC that enables at least some of those kitties find safe harbor. Now through the Best Friends grant, PAC can help 400 more.
In addition to taking healthy cats from GCAS, PAC is making a special effort to help those with medical issues. And the no-kill shelter is well-positioned to do so. While many shelters are struggling to find veterinarians during an industry-wide shortage, PAC has an impressive number of vets on staff ― four full-time and four part-time. The shelter not only tends to its own animals, but it also supports the community through wellness clinics, access to low cost spay/neuter surgeries and reduced-price dentals.
"We have the resources here, so we're looking at the ways we can fill the gaps for other organizations and the community," Tara says.
One beneficiary of PAC's medical expertise is Kris Kringle, a senior cat from GCAS who Tara says has a true rags-to-riches story. "Despite being congested, scabby, FIV-positive and missing one eye, Kris Kringle quickly showed how gentle and friendly he was," Tara says. "He was grateful just to have a cozy spot to rest and some scratches on his head, which he is getting in a loving new home he shares with a senior cat brother."
[Shy cat finds her perfect match after months of medical ups and downs]
Kris Kringle is hardly the only one grateful for the partnership. "GCAS tells us that our support transferring from their shelter is making the biggest impact on their lifesaving rate," Justina says. "The fact that this grant supports us changing an organization into potentially becoming a lifesaving organization is a big deal."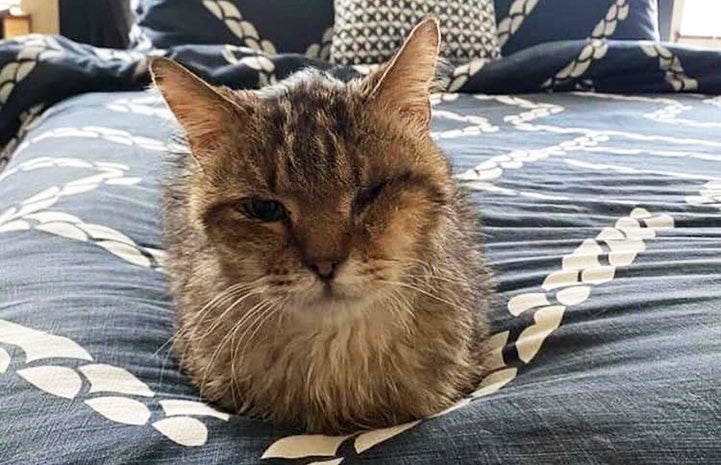 A shelter staff's reason to be proud
There's little doubt that people at PAC are committed to saving lives, but they might be just as committed to partnership because they know firsthand what it's like to be far away from reaching no-kill status.
"Ten years ago, PAC had a much lower save rate," Justina says. "That transition to where we are today was not easy and we are sensitive to where shelters like GCAS find themselves because we were there once, too. We will never forget what it feels like to euthanize more animals than we adopt out.
"It's super important for us to be able to help in our backyard, because (these organizations) are (among those) who are in most need," she adds. "By partnering with other organizations today, we hope that one day there won't be any animals in need of going to other organizations to find homes or medical care."
Few things speak more to a commitment to no-kill 2025 than being willing to extend a helping hand so others can reach that milestone.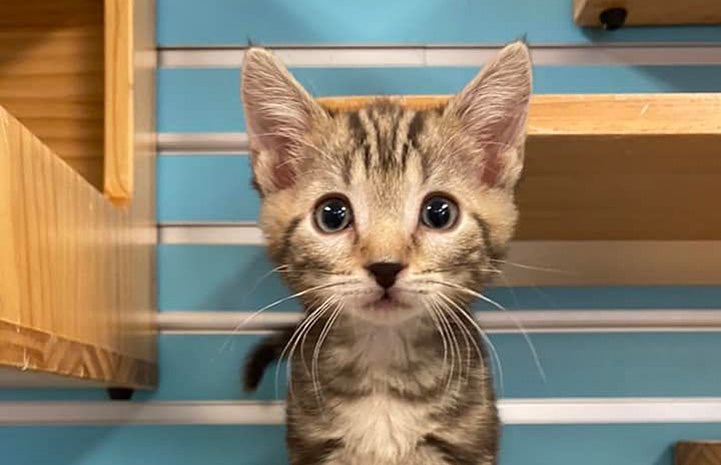 Help save pets' lives where you live
Want to help cats, kittens, dogs or puppies in your area? You can help shelters in your area take in more animals by volunteering to foster.
Read more
Fast action saves two kittens on the brink
Loving a special cat in hospice leads to adopting another
Collaboration helps a colony of cats and their caregiver, too
Photos by Katie Sacco