Shy cat finds her perfect match after months of medical ups and downs
Spitfire's foster person nursed her through seizures and shyness, and when it was time for her to be adopted, couldn't let her go.
By Perry Athanason
Dipika Rajesh had not left her home since the beginning of the COVID-19 global pandemic. Living in New York's Brooklyn borough, Dipika knew her city was one of the hardest-hit areas in the nation and so, like many, she stayed home. During this time, she decided to become part of the Best Friends foster family by signing up to help the many dogs and cats in need. When she received the first email announcing a new lineup of kitties coming in, she logged on to choose one, but they were all taken. Soon, she received a call asking if she could still foster when another family had to cancel at the last minute. She accepted wholeheartedly.
Donning her mask, Dipika set out to Soho to meet up with a staff person from Best Friends and collect a shy orange-and-white cat named Spitfire.
Spitfire's first few days were spent hiding in her carrier and the makeshift den that Dipika made for her. At first, she was slightly timid and spent time sleeping and cuddling up into the plush pillows provided by her new foster person. Spitfire slowly came around to her new surroundings and started to explore the apartment.
[Three kittens plus three kids equal a whole lot of fun]
From the way Spitfire loved watching the activity on the street below, she seemed to be embracing the New York lifestyle. At first she was shy, but once she got to know Dipika and her roommate, Arshiya, she became extremely friendly. As they both built a bond with Spitfire, she would play different games with them, making each member of her foster family feel special and loved. Dipika and Arshiya reciprocated.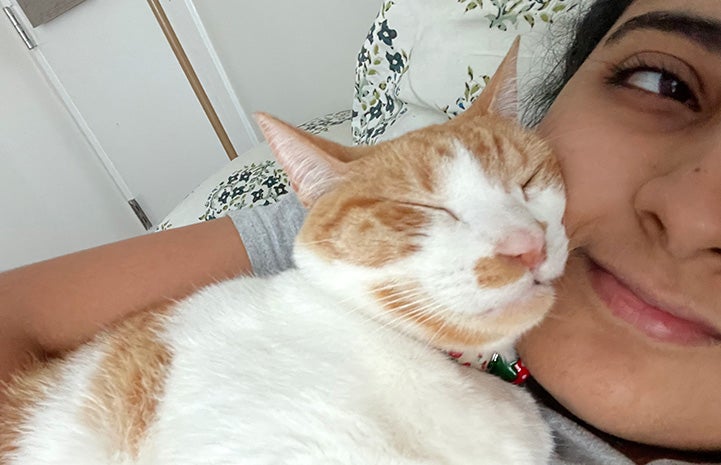 Facing a new challenge: seizures
Things were going well for Spitfire, and then one day she had a seizure. She had spent the day playing and cuddling with Dipika and after relaxing on the couch for a time, she suddenly froze up and couldn't move. Dipika was alerted immediately, having had pets in the past and being in tune with Spitfire's demeanor. The seizure didn't last long before Spitfire returned to her usual self. Dipika contacted Best Friends right away and the next day she took Spitfire in to see the veterinarian. They didn't find anything seriously wrong with Spitfire at the time and instructed Dipika to keep a close eye on her.
Two weeks later, Spitfire had a second seizure. This time it was a bit more severe and resulted in her visibly having difficulty walking, but she snapped out of it and returned to her usual self. Dipika was quick with her camera to capture the seizure so that she could share it with the veterinarian. Dipika's video and quick thinking allowed the veterinarian to observe the seizure and start her on medication. But the seizures continued (some worse than others) and after months of them and medication adjustments, the sweet cat's seizures are under control and occur only rarely.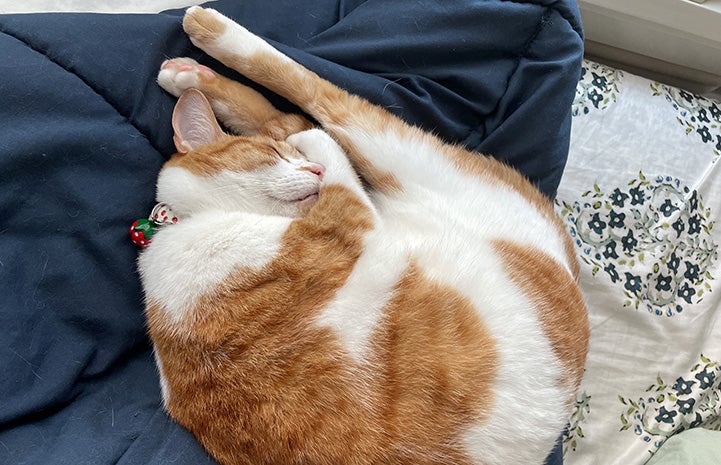 A home for Spitfire
Dipika turned out to be the best foster person for Spitfire. The two of them bonded almost immediately, and Dipika knows all her moods and when she might be nearing a seizure. But the bond also made it hard for Dipika to accept that soon, Spitfire would likely be adopted by someone else. As a foster volunteer, she cared for Spitfire as if she were her own and they bonded through the happiness of playful discovery, the fear of seizures and the comfort of caring for each other.
In fact, the thought of Spitfire leaving the cozy apartment in Brooklyn made Dipika suddenly feel the impending loss as a sinking, empty feeling set in. Realizing that the bond they created couldn't be broken or replaced, she called the Best Friends foster coordinator to start the process of officially adopting Spitfire. After all, Dipika and Arshiya had made a home for her. They had both comforted her through her seizures, cared for her physically, emotionally and spiritually. And they couldn't imagine life without her.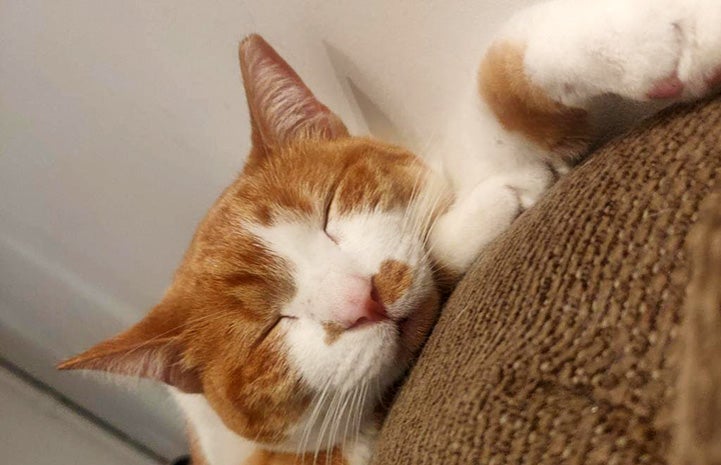 Shy cat's happily ever after
Today, Dipika and Spitfire are together, spending their days in that Brooklyn apartment (Arshiya has moved to a new place.) Dipika has since earned her graduate degree in data engineering and has discovered that Spitfire loves to watch her write code for her new job. Spitfire makes herself known in Dipika's professional life by watching with great interest as Dipka writes programming language and configurations of letters, symbols and various code conventions. Spitfire even attends Zoom meetings and offers her opinions through a code of meows and purrs.
[The 20-pound cat with 1,000 nicknames]
Spitfire is happy, safe and loved. In return, she loves Dipika and her friends, especially Arshiya, who still visits. When Arshiya comes over, Spitfire loves to cuddle with her, but she also likes to playfully whack her around a bit, much like sibling rivals would when competing for attention. Dipika thinks it's one of the cutest dynamics in her life.
Life in Brooklyn is forever changed, and Dipika and Spitfire have permanently bonded. Spitfire has become the center of Dipika's circle and is loved by her friends, family and co-workers. And she's finally living the life she was destined to live.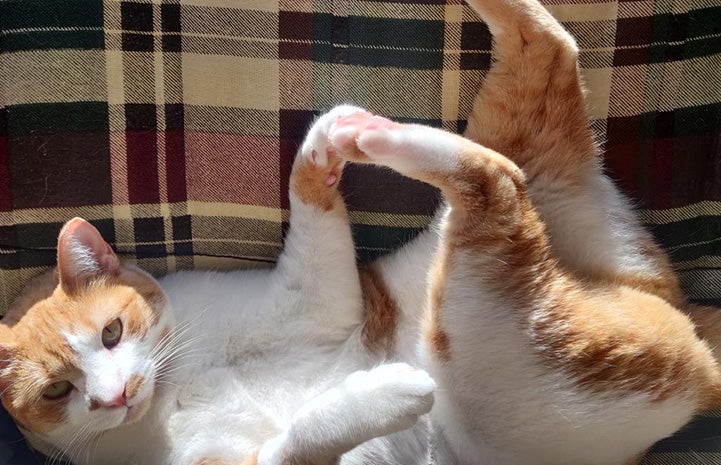 Help a homeless pet this holiday season
Fostering a pet is a great way to give back to the animals from the comfort of your own home.
Read more
5 pet stories that are 100% guaranteed to make you smile
Once upon a time grumpy cat finds a best friend