Rambunctious dog lands a just-right home
A young German shepherd with overwhelming energy fits right into her new family.
By Ashley Maish
Mila is a big, young dog with a lot of energy. She had so much energy, in fact, that it was overwhelming to most people and it hurt her chances of getting adopted. The boisterous German shepherd came to Best Friends in Houston from BARC Animal Shelter and Adoptions, and the first order of business was to place her in a foster home where she could get some basic training to help her show off her best self.
A great start with her foster family provided her with a loving and comfortable environment as she worked to overcome some symptoms of anxiety brought on by landing in an unfamiliar place.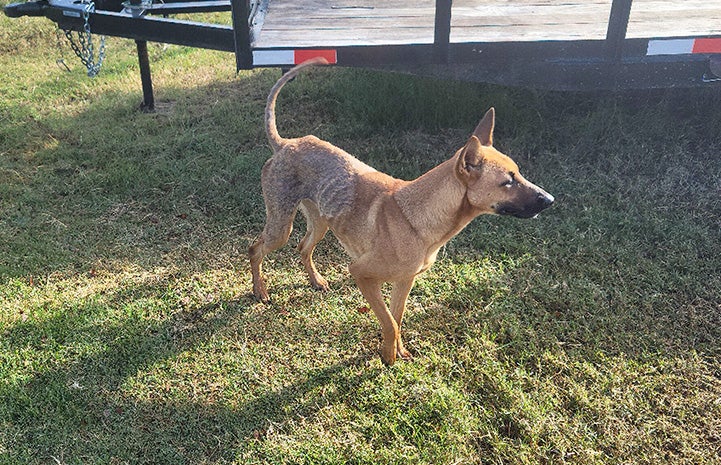 Finding just the right match
Mila was soon adopted, but unfortunately, she was returned when she and the family's other dog didn't get along. Mila was placed with another foster volunteer who was determined to work with Mila to help her learn to remain calmer when approaching new dog friends for the first time. The training helped a lot, and when another family expressed interest in adopting her as a friend for their other dog, Mila was ready.
Christine and Kevin had decided that their cane corso and German shepherd mix, Dobie, could use a friend, so they began looking at the adoptable pet postings on the Best Friends website. Upon seeing Mila, they contacted Best Friends to learn more about her.
[Fostering dogs a family affair for this foursome]
When told that Mila was high energy and fun loving, Christine and Kevin thought that sounded just perfect. They were looking for a dog who would enjoy daily walks and rambunctious playtime with Dobie. As long as the two dogs got along, Mila could be the right dog for them.
When they met Mila, Christine and Kevin loved (energy and all), and the meet-and-greet with Dobie went so well that they finalized her adoption. After so many false starts, she finally landed the home that was the right fit for her, too.
Family loves Mila for who she is
She fit right into the routine Christine already had with Dobie. "Mila has a carefree attitude," says Christine. "I walk them early in the morning and then we play together in the middle of the day and again before bed."
Though her road to adoption had some bumps along the way, Mila is now living her best life with her new family.
"She's great. Mila just has a presence about herself. Either you like her or you don't, but she's going to be herself," said Christine. "She loves to cuddle, steal Dobie's food when he's not looking and roll on her back for some belly rubs. We're so happy to have her."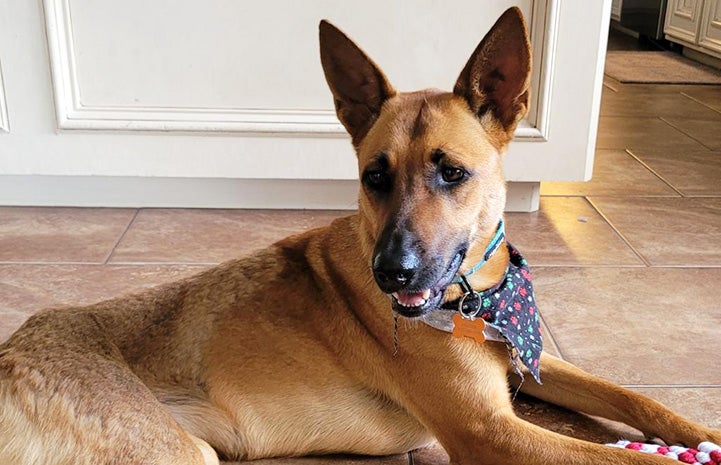 Foster a pet in your community
Fostering can make an incredible difference a pet's life. Learn more about fostering a pet in your area today.
Read more
Bilingual outreach results in 200 pet adoptions in south Texas
Senior dog with a heart of gold now has a new home
Scruffy dog has trouble walking, lands his perfect home
Photos courtesy of Christine and Kevin