Kitten showers help shelters prepare for kitten season
Best Friends teams up with shelters from coast to coast to collect supplies and recruit foster volunteers just in time for kitten season.
By Best Friends staff
You've probably been to a baby shower to celebrate the upcoming arrival of a brand-new bundle of joy. But have you ever been to a shower for thousands of adorable newborns? That would be a kitten shower, and while they're filled with as much cuteness and fun as you can imagine, kitten showers help animal shelters prepare to save lives.
Kitten season ― the time of the year when most female cats have their kittens ― is upon us. From May to November, thousands of kittens will arrive at shelters across the country. And while kitten season may sound magical, it's actually a critical time for shelters.
[What to do if you find kittens outside]
Kittens are more at risk than other animals when they end up in shelters, and that's why helping our shelter partners to save them is a priority. Orphaned newborn kittens in particular need special around-the-clock care, which makes them some of the most vulnerable animals in the shelter ― all of them needing community help to make sure every life is saved. That means collecting much-needed supplies and recruiting foster volunteers ahead of time so that when kittens begin arriving, everyone is prepared.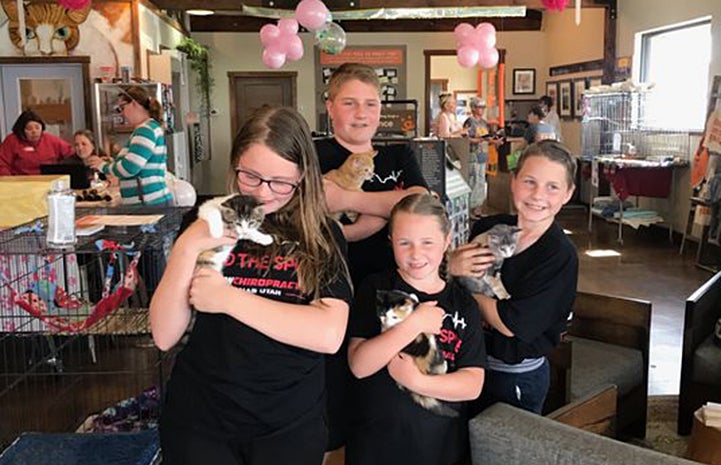 Kitten showers to the rescue
Since there's a 100% chance of kittens in the forecast, this past weekend Best Friends played host to kitten showers at all Best Friends locations (including the Sanctuary) and supported events for our partner organizations across the country (15 in the Los Angeles area).
"The kitten shower at Best Friends in Atlanta was a great way to get everyone excited for kitten season," says Z. Guthrie, Best Friends lifesaving coordinator in Atlanta. "And it was a fun way to celebrate the community that already supports us." At Atlanta's event, prospective volunteers were able to talk with experienced people and learn the ins and outs of fostering kittens.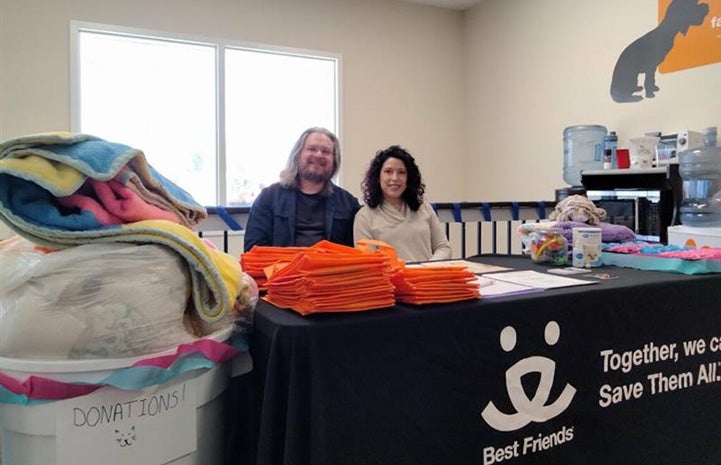 At Best Friends in Los Angeles people learned about the kitten care program, watched a bottle-feeding demonstration and many guests signed up to become new kitten foster volunteers. In fact, some were able to go home that day with kittens to foster.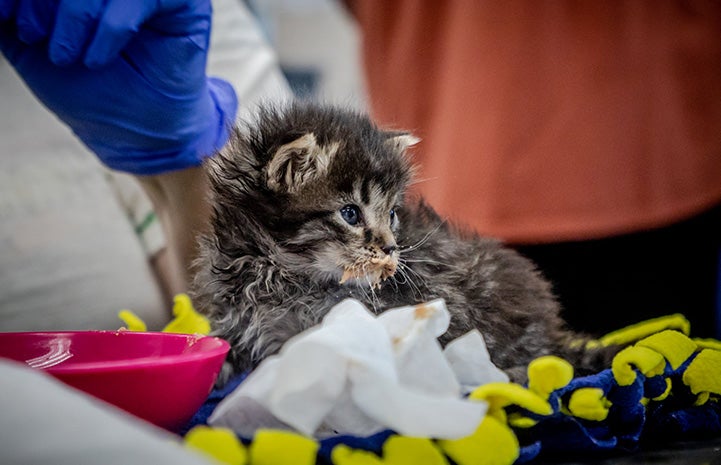 Meanwhile at Best Friends in New York, Danielle Kraljic, a longtime kitten foster volunteer for Best Friends, shared her experiences with prospective foster families and answered questions about fostering kittens. One kitten shower guest was so excited to get started that she completed her application on her phone during the event.
At Best Friends in Houston, attendees learned how to make kitten toys, played games (including one in which they tried to name famous cats) and attended an on-site kitten bottle-feeding class where they could watch kittens of various ages eat. (Things got messy.)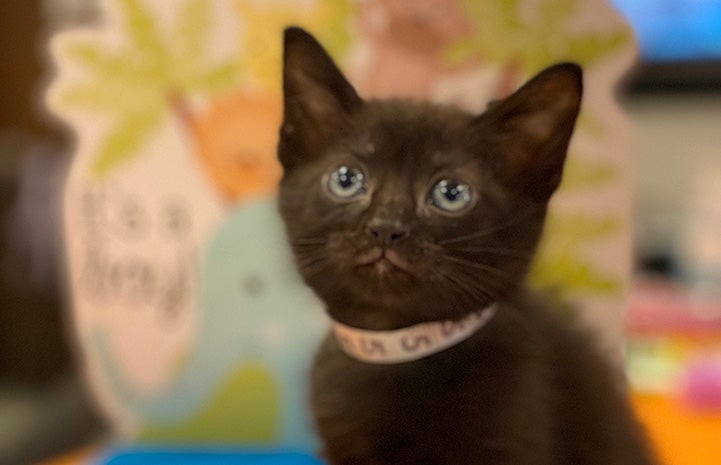 In Northwest Arkansas, Best Friends arranged for six donation drop spots, including the Best Friends Lifesaving Center in Bentonville, where people could donate kitten food.
"It is so gratifying to see people across Northwest Arkansas connecting with Best Friends and coming together to support our shelters through kitten season," says Linda DeBerry, senior specialist at Best Friends in Northwest Arkansas. "Not only did the kitten shower event raise supplies for shelters to help feed and care for the hundreds of kittens coming their way, but it also raised awareness across the region about the need for kitten fosters and the importance of spaying and neutering."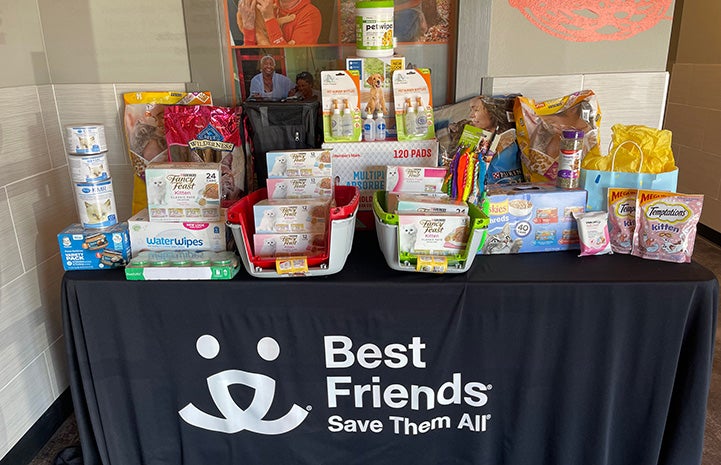 By the end of the weekend, participating shelters and rescue groups could rest a little easier, knowing that by the time it starts raining cats and kittens, they'll have the supplies and support needed to save lives. Says Z.: "It's amazing what can happen when people come together to help."
Kittens need your help
Sign up with your local shelter to become a kitten foster volunteer and fill your home with joy while saving lives.
Read more
'First responder program' saves newborn kittens
Ailing kitten gets help when he needs it, and a kitten friend, too