New ZIP code, brand new life for pit bull terrier
Pilsner had no trouble turning strangers into friends at Best Friends Animal Sanctuary, but it wasn't until he went to Best Friends in Atlanta that he found a home of his own.
By Nicole Hamilton
It can take some time (and sometimes a new ZIP code) to find your stride. Take Pilsner, for example. When the seven-year-old pit bull terrier mix came to Best Friends Animal Sanctuary after his family moved away without him, the team at Dogtown could tell he was a bundle of energy with an affinity for fun.
Despite his glass-is-half-full attitude and ability to turn volunteers into super fans, Pilsner just couldn't seem to land the one thing he needed most — a home (that is, until the team decided to have him go to Best Friends in Atlanta). As it turned out, a change of scenery was just what he needed.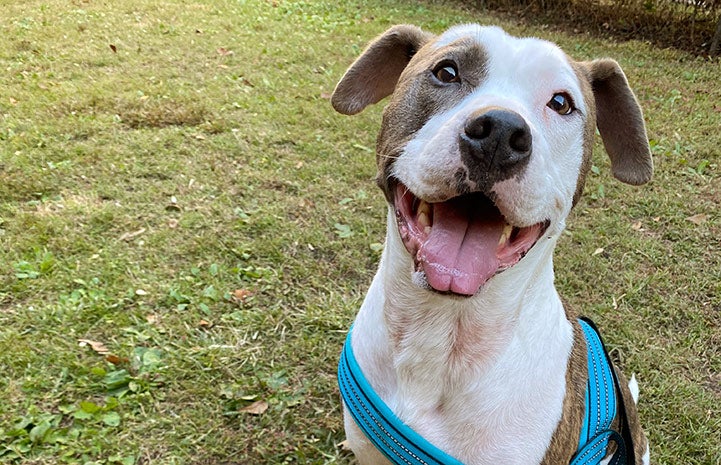 Dog with unlimited exuberance seeks person with same
"It's simply impossible to not smile when you're around him" says Pete Daw, lifesaving and care specialist at the Sanctuary who spent quite a bit of time with Pilsner. "I used to call him the perma-pup. We would always compare him to a little kid who was constantly dirty, playing outside and just loving life."
[Adopted dogs are veteran's new best friends]
Pilsner appeared to always be up for fun and loved Kong balls so much that he was rarely seen without one in his mouth. And he took the game of fetch so seriously that the team would make him take periodic breaks so he didn't collapse from exhaustion.
"Pool season was always his favorite," says Pete. "We put a pool in his run, and he was wet and muddy basically 24 hours a day."
Volunteers loved Pilsner and many returnees to the Sanctuary looked forward to seeing him again. Still, despite his ability to wiggle his way into the hearts of so many volunteers just by being his fun-loving, people-loving self, Pilsner wasn't getting adopted. (Well, he did go home briefly, only to be returned shortly after.)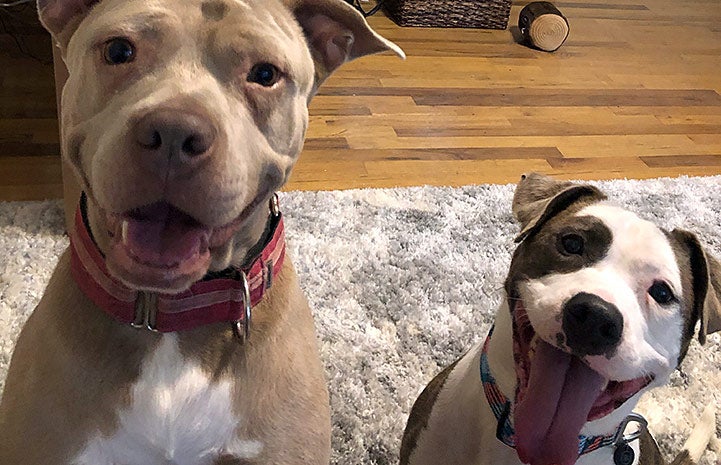 New locale helps in landing a home
The truth, sometimes Pilsner's energy level was a lot to handle, especially for other dogs. At the Sanctuary, he tended to play too much and too hard with other dogs, including some who made it clear that they didn't appreciate his unlimited joie de vivre.  
As for staff members, if they weren't taking Pilsner for a walk, they were taking him out for a car ride or a hike, going to the dog park or sending him on outings or sleepovers with volunteers. "It was all about enrichment," says Pete.
Although Pilsner's days at the Sanctuary were filled with plenty of activities and opportunities to meet new people and turn them into friends, the team knew he was more than ready for a home where his energy and zest for life would not only be tolerated, but celebrated. It wasn't long before Pilsner was Georgia-bound.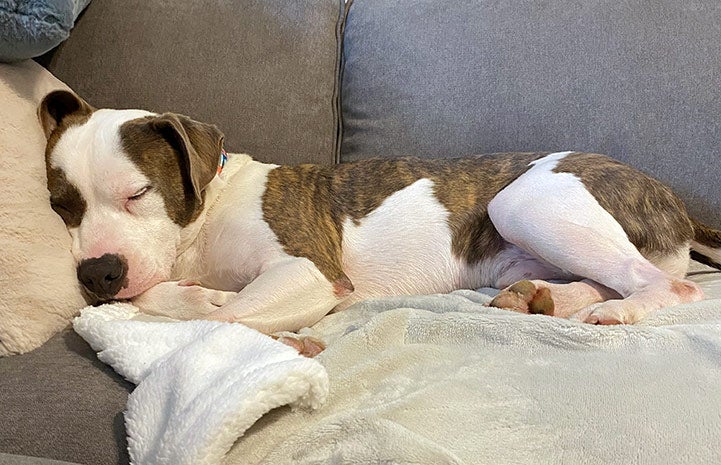 Online search leads to instant connection
At Best Friends in Atlanta, Pilsner quickly settled into life with the help of his foster family. "He was a very happy-go-lucky guy," says Megan Matchett, supervisor of lifesaving outcomes. "In his foster home, he was very affectionate with people and loved a good snuggle session."
[Book review: 3 feel-good dog stories]
Soon after landing in Atlanta, Pilsner caught the attention of Callie McLean, who found his photo while searching online for adoptable dogs and couldn't get over how cute he was. Then she read his story and started to seriously consider adopting him. She even changed the background for her video calls to a photo of Pilsner — even before meeting him.
After a virtual meet-and-greet, Callie drove out to personally meet the star of her Zoom meetings and adopted him the very same day. "I was so impressed by his demeanor," says Callie. "I could tell he had a lot of training. And I knew his energy level was something I could handle."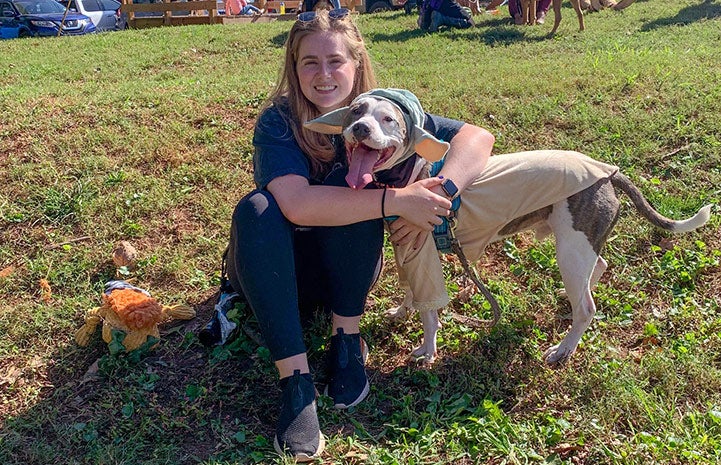 Big dog on campus
Today, Pilsner goes almost everywhere with Callie. She takes him for walks on the Atlanta BeltLine and to outdoor festivals. He even goes to college with her. In fact, Pilsner has become quite the popular guy on campus. "He's the star of my grad school," she says.
Even the girl next door loves him (as in the neighbor dog, who is so shy that she won't go to the park unless Pilsner goes with her). Pilsner has managed to draw her out of her shell so much that her family sends him care packages.
Pilsner's energy can still be a bit too much for some dogs. So, for now, Callie walks him to the other side of the street when another dog heads their way. Of course, his energy level suits Callie just fine. The ways she sees it, he keeps her active. "Now I'm teaching him how to play soccer," she says. "He can already dribble."
News about Pilsner's new life has gotten back to Pete at the Sanctuary. More than a little thrilled, he says, "There's nothing else to say other than it warms my heart."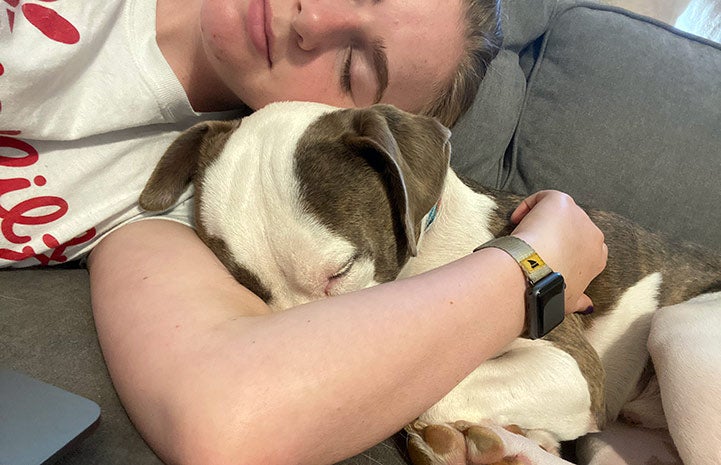 Ready for a new friend?
Adopt a dog from your local shelter and make a huge difference in his life — and your life, too.
Read more
8 warm and fuzzy pet adoption updates
No-kill could be the new normal in Grady County, GA