6 sweet stories for National Puppy Day
A look back at some of our favorite puppy stories from the past year
By Sarah Thornton
Every day is a good day to celebrate puppies. They're little bundles of happiness on four legs and it's almost impossible not to smile at their everyday antics. National Puppy Day (March 23) is really just an extra excuse to focus on these tiny (and sometimes not-so-tiny) tail-waggers. It's a day to appreciate the sort of unconditional love anyone familiar to anyone who has snuggled a puppy.  
This year, for one of the fluffiest holidays of them all we invite you to take a look back at some precious puppy stories that are sure to bring some joy to your day.
Two chance meetings lead to a new life for a sweet puppy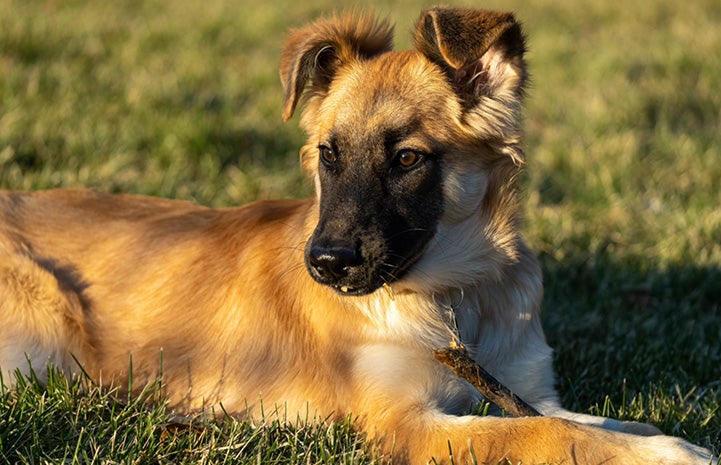 Fluffy pup Pickle seemed to have fate on her side when it came to finding the right family. Out on a walk in New York City with her foster person, she spotted a couple enjoying a meal outside and decided to say hello. Jay and her husband, Rudy, had talked about adopting a puppy but the timing had never seemed right. There was something about Pickle, though, that stuck with them after the chance meeting.
It wouldn't be long before they ran into each other again. Just the next day, in fact, Jay and Rudy spotted Pickle being walked by a volunteer on a busy crosswalk more than two miles away from where they'd first met. Jay recognized Pickle instantly and the pup trotted right back up to greet her. Out of all the dogs and people in the big city, they found each other again. It was like they were meant to be.
Read Pickle's full story here.
Sweet lullabies help puppy heal and find a home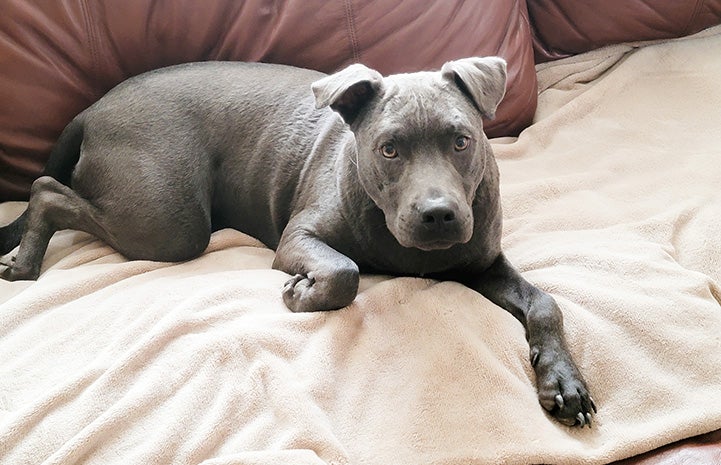 Blu was in rough shape when he arrived at Best Friends in Atlanta. He was scared, and a combination of infections (bacterial, yeast and fungal) had the pup's skin in a poor state. It would take a lot of time, patience and medicated baths to get him feeling good again, but Best Friends vet tech Ashley Goddard was there to help.
Ashley brought Blu home as a foster puppy and got to work healing him both inside and out. When Ashley decided to start singing nursery rhymes, Blu calmed right down as relaxation seemed to wash over him. He began opening up to Ashley's dogs and his playful side started shining through. Then, once he was finally feeling better, Blu found a home.
Blind puppy learns how to navigate his world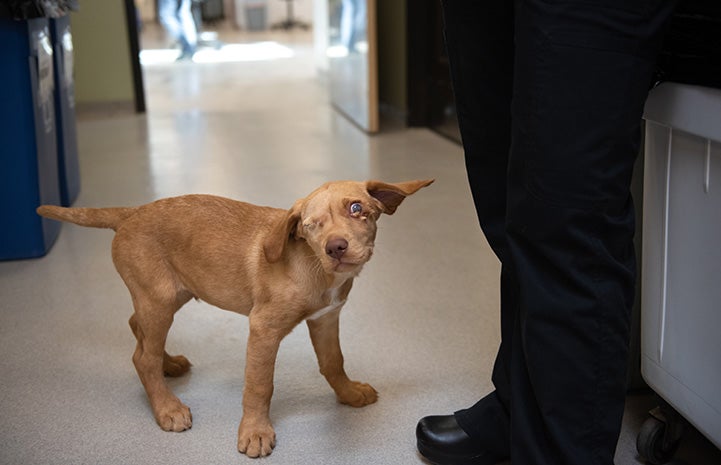 For a puppy who couldn't see, it would have been easy for the world to be a big, scary place. But Willie had the help of a couple of wonderful foster families to guide him along and show him there was nothing to be afraid of. Carmella, his first foster person, got him into a routine and taught him to follow sounds she made, so he could always know which way to go. She helped Willie build his confidence and take his first big steps down onto solid ground (going down stairs is tough when you don't know how far it is).
By the time Willie went to his second foster home with YouTuber and pet rescue advocate Rocky Kanaka, the blind pup was absolutely fearless. Rocky worked with Willie through some mouthiness and food guarding and documented their time together in videos to promote the pup for adoption all over the place, until he finally found just the right home.
Read Willie's full story here.
First-time foster volunteers team up for a mama dog and her 14 puppies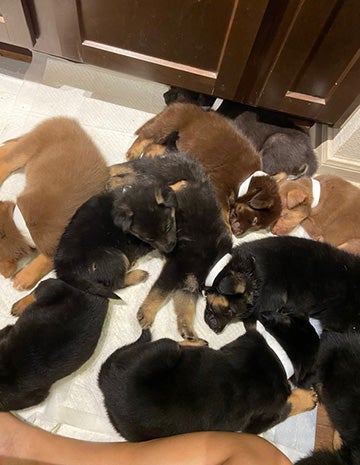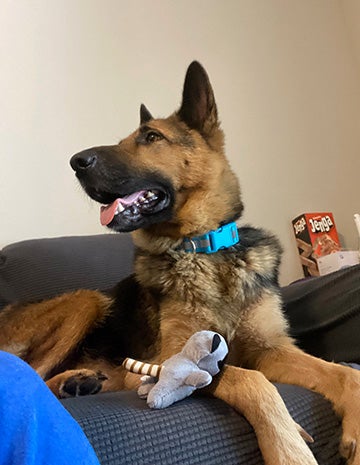 When a call went out for an emergency foster home for a dog and her 14 puppies evacuated from a shelter following an outbreak of illness, Sonali Mitra and Shelbi Armstrong stepped in to help. Though neither had fostered puppies before and Shelbi was in the middle of a move, the two teamed up to take care of the gaggle of wiggly pups.
Sonali's own dog stayed with Shelbi while they set up Mama and her pups in Sonali's apartment and puppy-proofed the kitchen. They split puppy care into day and night shifts, and spent the next week watching over the large, often chaotic, but always lovable family. And the puppies slowly moved into more long-term foster homes, several of which became permanent.
Read the puppies' full story here.
Foster volunteer's dedication helps puppies thrive after beating parvovirus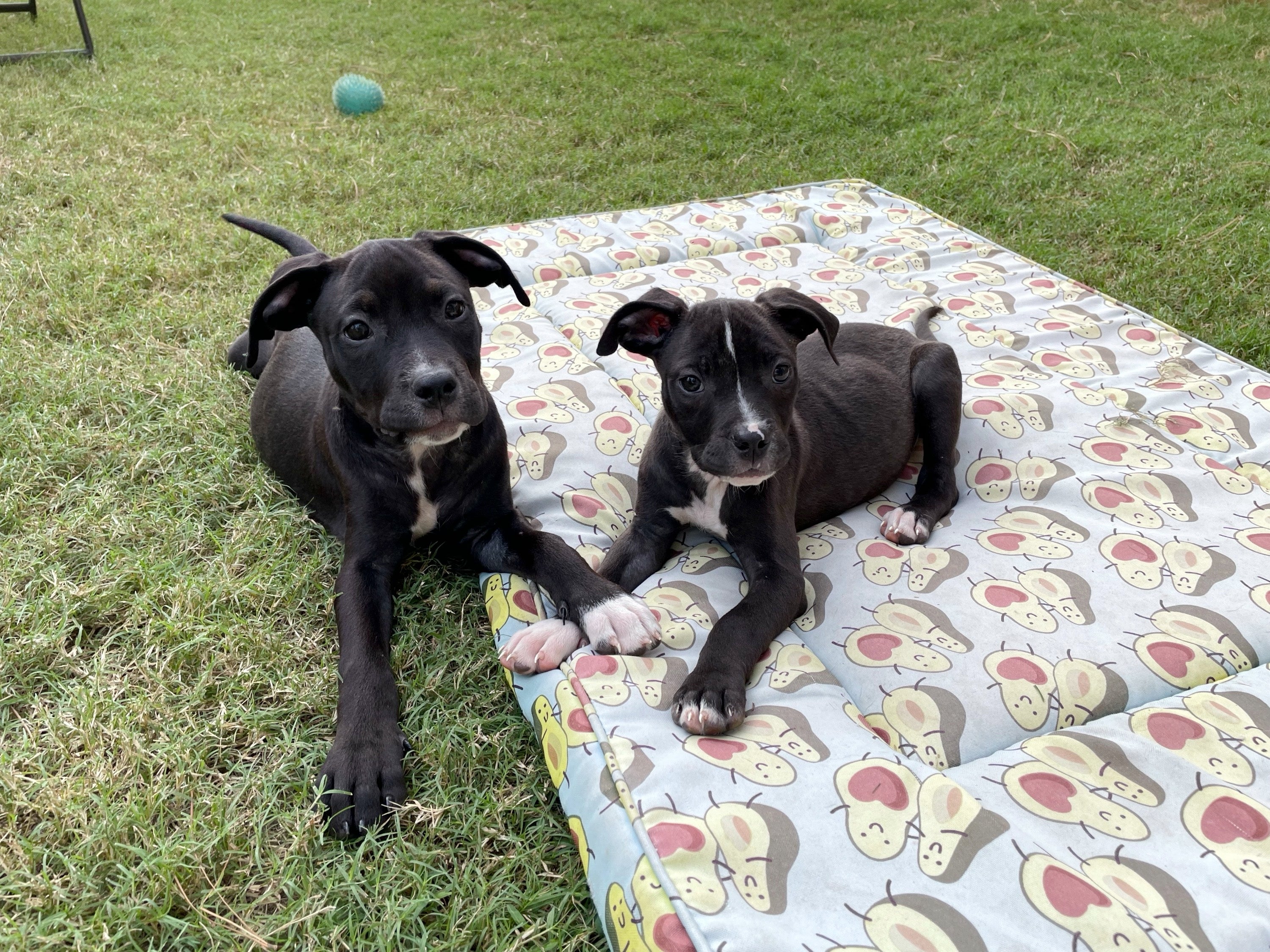 Working with puppies who are ill can be both challenging and heartbreaking. But every little life saved makes a difference and seeing a formerly sick puppy get up and play again is one of the best things in the world. So, when Becca Beyer took in a litter of puppies diagnosed with parvovirus, she knew it might be difficult but also knew it would be worth it in the end.
The former vet tech did everything she could to get her foster puppies on the road to recovery. She made sure they got their medicine, maintained a clean space with load after load of laundry and every night kept the weakest pup hydrated with subcutaneous fluids. After a month of close, dedicated care, the puppies were full of energy and ready to be adopted ― something that took almost no time at all.
Read the puppies' full story here.
Once-paralyzed puppy ditches his wheels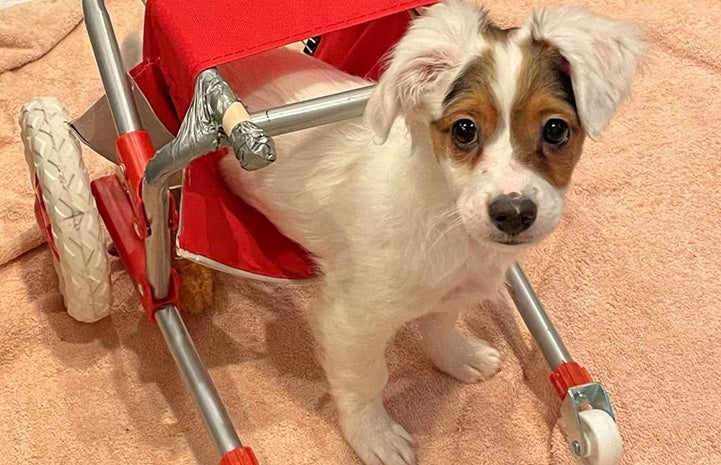 When Chipper first came to Best Friends, he couldn't move his back legs. But the paralyzed puppy lived up to his name and nothing could get him down. While veterinarians ran tests, prescribed medications and started the little pup on physical therapy, Chipper was soaking up the attention and covering all these new human friends in kisses. A wheelchair helped him deliver more puppy smooches even faster, but he wouldn't need it for very long. He was going to be able to walk again.
As Chipper was getting his feet back under him in his foster home, his foster family was falling in love. And who could blame them, really? The never-ending wiggles and excitement won them over, and they decided to welcome Chipper to the family permanently.
Read Chipper's full story here.
Celebrate the day with a puppy in your home
Want more puppy love? Why not open your home to a puppy in need? Whether you foster or adopt, you'll get a perfect dose of cuteness.
Read more:
Dog had more energy than people could handle, until she met her new family
Great Dane-mastiff mix is large, in charge and now basking in love